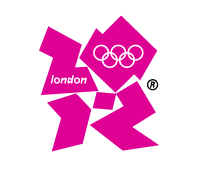 Tickets are being sold fast, which is generally no surprise as the Olympic on comes once every 4 year and it is world wide. However the way the done it, selling the ticket, is quite unfair. As according to the London2012 website it said the tickets can only be brought by using a Visa card only.
http://www.tickets.london2012.com/about_tickets_p2.html
However you can buy the tickets according to the Thomas cook website. They have created package deals, so people can stay over the night in London after watching the event. Though the ticket to the games can be very expensive, such as from £99-£500+. I personally they done this as a opportunity to gain more money, since it is a one off event and world wide. They know clearly that someone would buy the tickets in whatever price.
http://www.thomascooklondon2012.com/?utm_source=google&utm_medium=ppc&utm_campaign=Generic_-_Olympics_-_Tickets&utm_term=2012%20olympic%20tickets
Co Cola a well known brand is sponsoring the Olympic. From their website you can see that people have chances to win tickets to see the events or other prizes. Simply by buying a bottle of coke, as each bottle has a code so people can enter it on the website.
http://www.cokezone.co.uk/home/catalogue/reward/eprdtotik/Sport/Win%20VIP%20London%202012%20Tickets%20Every%20Day%20Plus%20Opening%20or%20Closing%20Ceremony%20Tickets%20Each%20Week?wt.mc_id=uk_search_google_generic_exact
In this website you can see the cost of each event. Such as the opening ceremony can cost over £1000! So some people may need to reconsider if they really want to go or if its worth it.
http://2012-londonsummergames.org/index.php?option=com_virtuemart&Itemid=64&vmcchk=1&Itemid=64