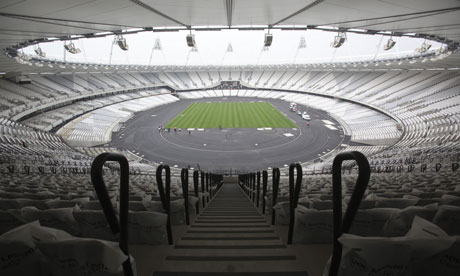 The event will be held in the United Kingdom in 2012. On the 27th July to the 12 August. Then on the 29th August to the 9 September, the Paralympic will take place.
Around 300 events will happen within London and out of London, depending on the sport. They will be expecting around 205 nation to take part, within the Paralympic around 147 nation will take part.
The U.K have held the Olympic game before, more than once, back in 1908 and in1948.
Information was told from this website-
http://projectbritain.com/olympics/
, if you want to know more information.
Nevertheless the Mirror-
http://www.mirror.co.uk/news/london-2012-olympic-games/2011/03/29/london-2012-olympics-stadium-facts-and-figures-115875-23023627/
Told the audience that Stadium started building 3 years ago back in 2008 on May, how they manage to turn the football stadium into a Olympic Stadium.
According to the London2012 website:
http://www.london2012.com/news/2006/04/65m-funding-boost-for-elite-sport.php
, it is said that the public invested 58.8million pound towards building the stadium. But later on it was announced by the government that the money raised to 300 million pound, to prepare the athletes "
The funding will mean that athletes from all disciplines are offered the opportunity to compete and win on home soil in 2012.
".
Meaning that all UK athletes chances of winning will be increased as they would gain special treatments and get what they need in order to succeed .
From the website the new funding package highlight are:
Additional investment in all Olympic sports except tennis and football, making total public funding for each at least £465,000 per year
A single increased amount for Paralympics, rising year on year, with decisions to be made over the next few months on the sport by sport allocation from September
Targeted funding for existing performance sports as part of no compromise approach to medal success
Significant new investment in sports not currently represented at the Olympics to kick-start performance levels
The flexibility for each sport to take their overall award and maximise its impact according to the unique challenges and opportunities they face.
However it was rumour that while building the stadium there where financials issue where the stadium could not afford to be finished off or the deal for the location of the stadium to be built did not succeed. For more information the location press the link.
http://www.bbc.co.uk/news/uk-15251893